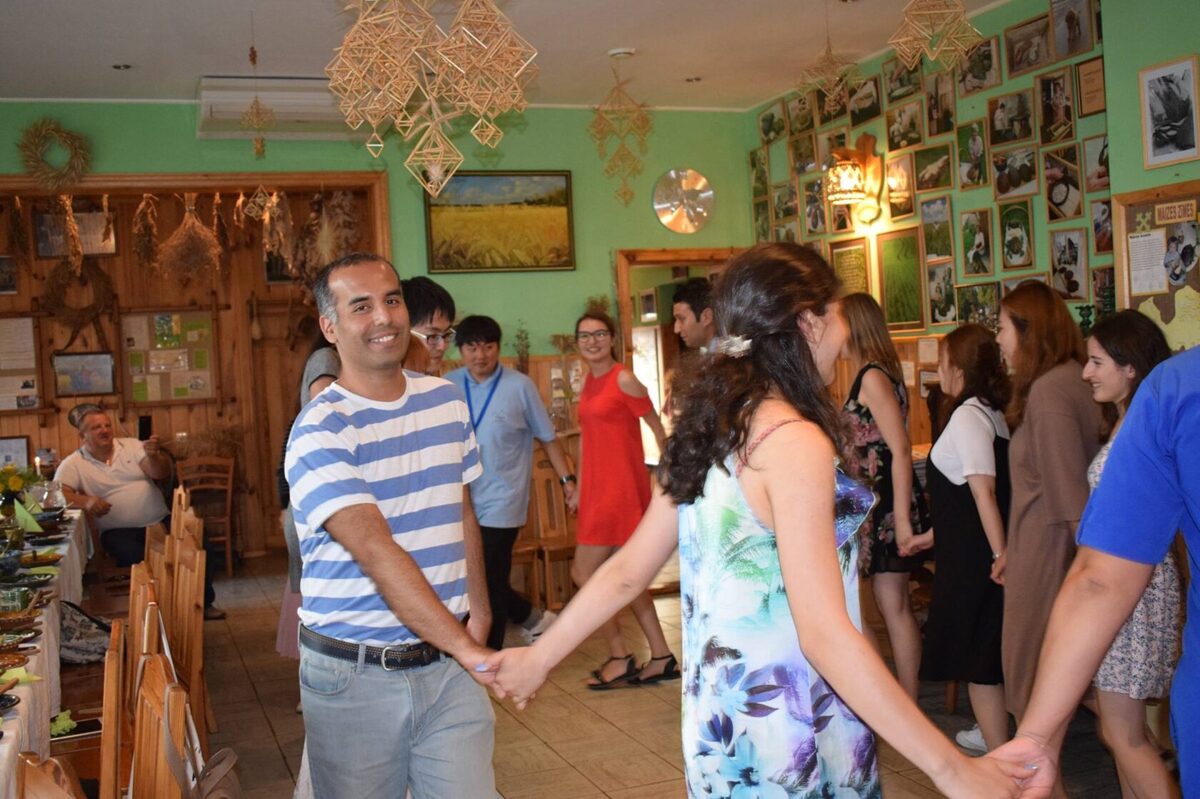 For the fifth time Centre for Latvian Studies of Daugavpils University welcomes students, academic staff and other interested people to international Latvian language and culture Summer School. This year the school's topic is "Regional Studies: The Case of Latgale" and the school will take place from 23rd July to 1st August.

This year we offer participation in a hybrid form. Thus, some of the participants will arrive to Latvia (face-to-face) and some will stay at their countries and join remotely (online). All participants will be able to use digital resources and watch exciting video excursions. The participants can choose the preferable format.
The school comprises two parts: Latvian Language Learning Module and Regional Study Module. It is possible to participate in just one of the modules or both of them.
The school is a great opportunity to get acquainted with regional study phenomenon, get new international friends, learn the basics of Latvian language using innovative methods, experience the multicultural, multi-ethnic and diverse region of Latgale through field studies, video excursions discussions and team-works.
All of the participants will receive a certificate (3 or 6 ECTS) and the participants of Latvian Language Learning Module will have a chance to take a test for their level of language proficiency according to level A1 of A2.
The participation fee is 90 euros for Latvian Language Learning Module and 45 euros for Regional Study Module. The payment is done through a bank transfer. Please mind, that this includes only the cost of participation in the classes and socio-cultural activities, study materials, and technical support. The costs of travel (including the safety measures for COVID-19 prevention), have to be covered by the participants themselves.
Our team sincerely recommends participating in the face-to-face form only to EU-citizens who can present a valid digital certificate, thus, no self-isolation or additional testing rules have to be complied with.
To participate, register here: https://summerschool.mozello.lv/2021/charge/
The Summer School Team will e-mail you to give you all the details.
In case of questions, contact us!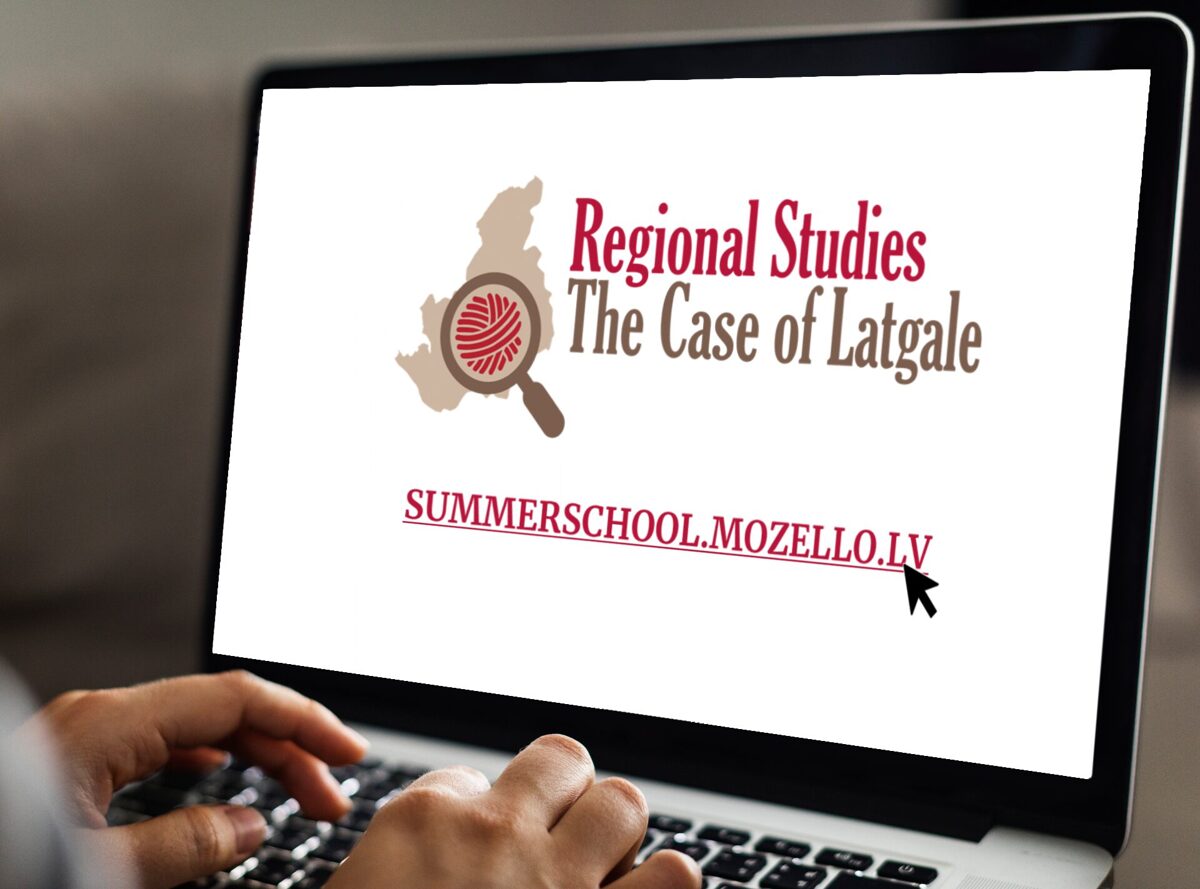 The round of applications for Latvia state scholarships has ended.
We have received 85 applications from 18 countries around the world. All of the candidates are eager to study Latvian language and culture in our summer school but only 10 of them will receive the scholarship.

Next week our team will work together with the scholarship funders – State Education Development Agency t
o select the best participants for our summer school.
We will contact all the applicants about the results.
Still, it is possible to take part in the school for charge.
More info at: https://summerschool.mozello.lv/2021/charge/.
For the fifth time Daugavpils University Faculty of Humanities Centre for Latvian Studies has received financial support for organization of Latvian language and culture summer school. In 2021 the participants of Summer school will be provided with programme "Regional Studies: The Case of Latgale".

State Education Development Agency of the Republic of Latvia (SEDA) received 15 project applications from higher education institutions of Latvia, of which only the best eight were chosen, including the application of Daugavpils University Summer School "Regional Studies: The Case of Latgale". It received 18 points from total of 18 in the commission's evaluation. Summer school has been awarded with 10 scholarships that will be used to cover the participation costs of foreign students and academic staff. The amount of scholarship is 711 euros to each participant for all the school time.
This year the school's aim is to create a picture of regional study phenomena, its research tools, and do field studies in Latgale region, integrating the basic acquirement of Latvian language communicative competence into regional study component. Summer School programme is flexible and digitally-based, therefore, it can be carried out in face-to-face, online, or mixed format.
In the international online Autumn "Summer School" 2020 "Challenges of Ethnotourism and Ecotourism in Latgale and Selonia" 10 students and academic staff form Azerbaijan, South Korea, Greece, Georgia, Peru, Spain, Turkey, Ukraine, and Uzbekistan received SEDA scholarships and took part in the classes. The participants acquired Latvian language and discovered the tourism opportunities of Latgale and Selonia.
The School will be coordinated by Daugavpils University Faculty of Humanities Centre for Latvian Studies
This projected is funded with support from State Education Development Agency of the Republic of Latvia.
More information:
Head of Summer School:
Dr. philol., prof. Maija Burima
maija.burima@du.lv
+371 29789096

This project has been funded with support from State Education Development Agency of the Republic of Latvia